Thanks to Randy and family for setting up this run. I jumped in at the last minute, and I'm very glad I did.
We ran both Iron Chest and Grizzly Lake. With five well-equipped vehicles, we made good time on both trails. We ran Iron Chest first, and it was the easier of the two trails. A stock 4WD vehicle would struggle a bit, but anything with a locker and 33" tires would be fine. The beginning section has a long rock garden -- after that, the rest of the trail is pretty easy. You end up at the Iron Chest mine above tree line. We stopped and had lunch there.
Pics:
Randy's daughter Kim was at the wheel of the venerable Blue Mule. Here she takes the toughest line in the rock garden.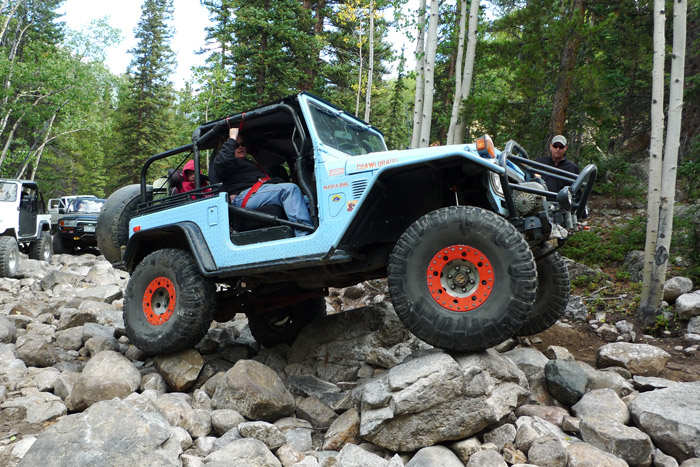 Steve Brady took the tough line as well. His 40 is very photogenic!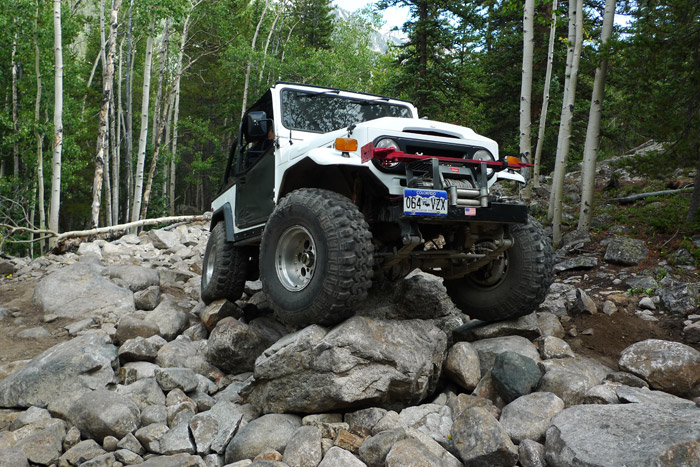 Dee and Randy's "Meanie" at the Iron Chest mine, our lunch stop.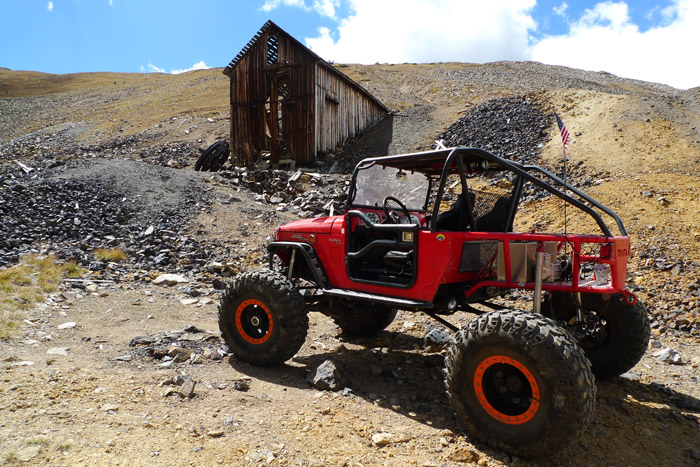 Our group at the top of the trail.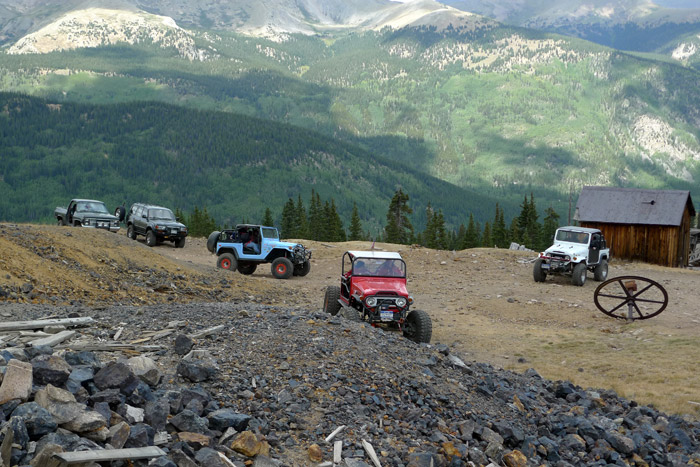 There are some narrow shelf roads on the trail. Thankfully, the wheeling here is not too technical. This would be a bad spot to run into a group headed the other direction on the trail.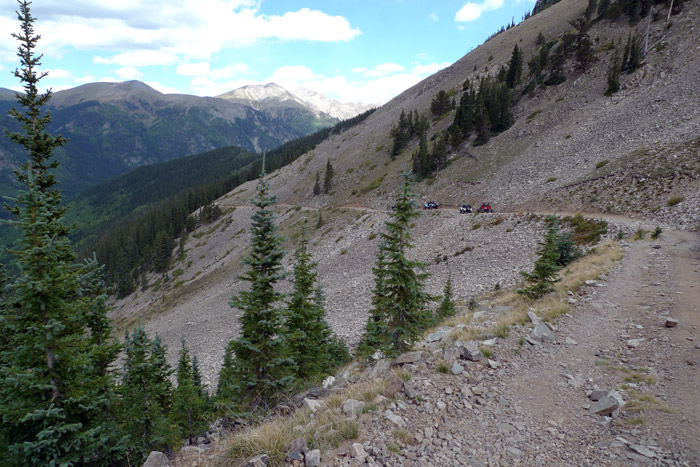 Poser shot.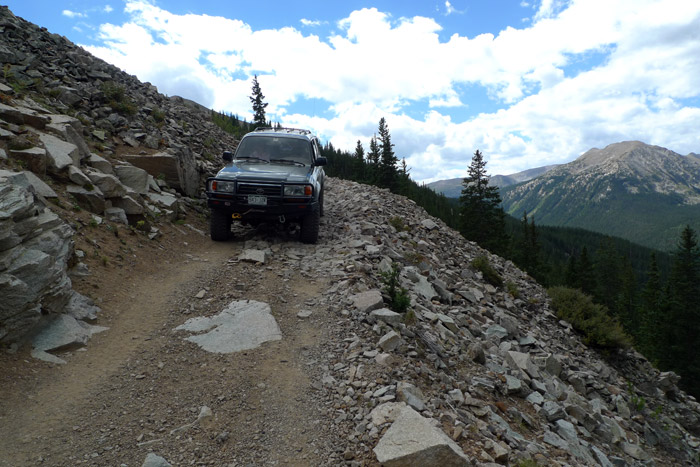 Coming back through the rock garden.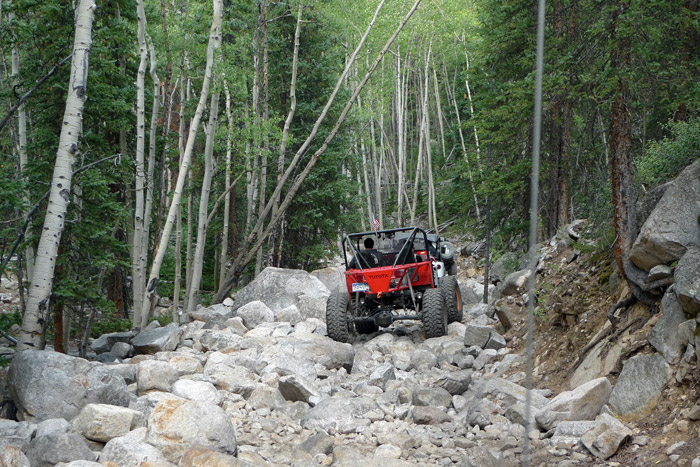 The group in the rock garden, waiting for the group in front of us to clear out. The traffic on the trail was surprisingly light.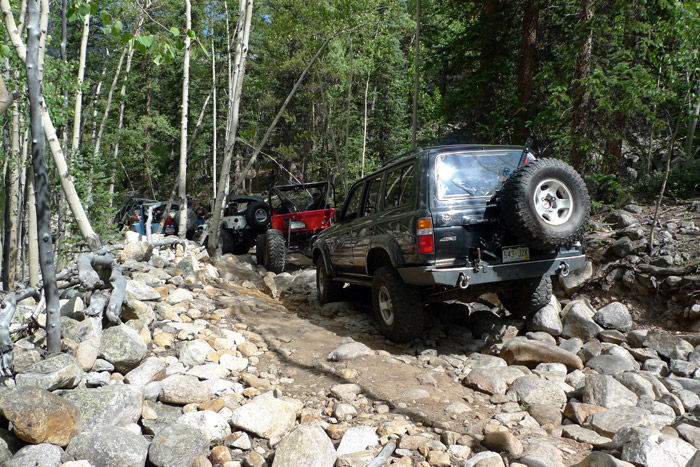 Here's just some of the rock garden. This was some good fun. We should definitely run this trail again.