Passed my re-test today. Did a lot of work myself to get her back in shape. A lot of this stuff needed to be done to my 60 and might not have helped the emissions much.
The biggest fix was done today. New cat and Magnaflow muffler put on by Jeff at Boulder Muffler. They did a great job.
So the list of repairs since failure are.
New thermostat.
New cap and rotor.
New wireset.
Oil change with Rotella 15W-40
New air, fuel and oil filter.
New air intake hose.
Replaced worn vacuum hoses with new silicon.
Here are the test comparisons.
Failed test.
Re-test.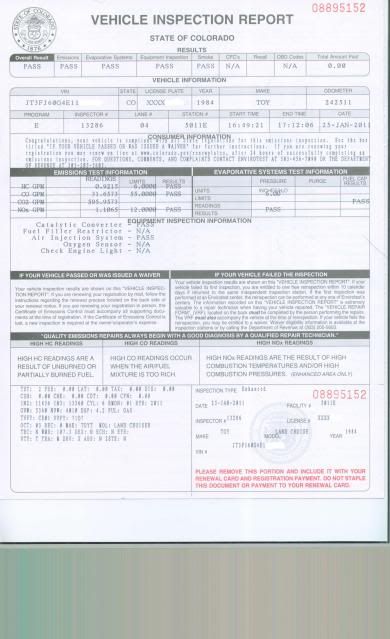 Failed
Passed
HC 3.1978
0.9215
CO 59.3129
31.6573
CO2 549.9811
595.9573
NOx 5.3698
1.1065