I got this demo FJ Cruiser MPAC side rack from Doc at
Springtail Solutions.
The size is 19" wide by 11" tall. I figured it would fit nicely on my rear cargo panels. I'm always looking for ways to keep stuff organized, out of the way and easily accessible. I can't stand digging for stuff or having it roll around.
The rack is beefy and well made. It would definitely hold some heavy gear if you so desired.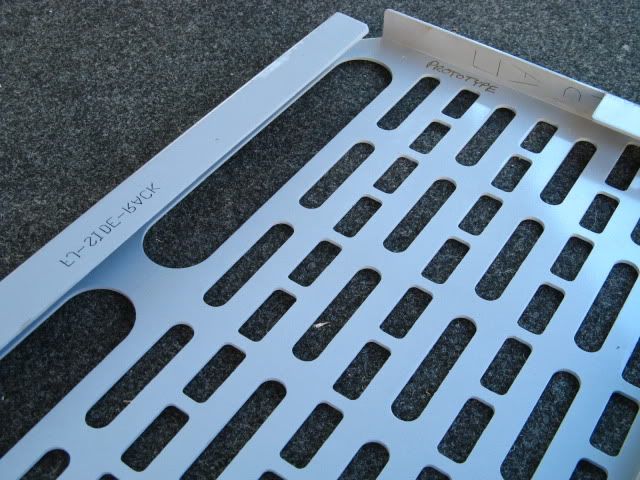 I got the MPAC rack painted with good old Rustoleum hammered black. I was originally planning on mounting it to the body between the window and the panel. That would have been possible but I didn't feel like messing with it.
Mounting the rack to the panel should be strong enough for my uses. I don't plan on hanging a ton of weight off it. If I was really ambitious I would have found a way to bolt it on to the supports behind the panel.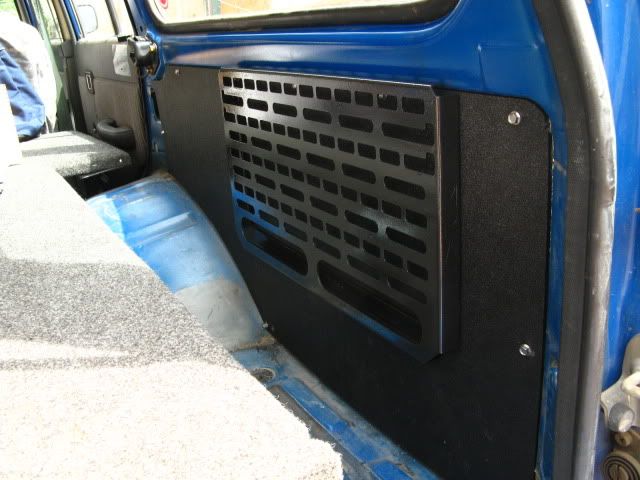 I got lucky and the screws holding the panel in place lined up with the slots in the rack. I used two 8mm hex head bolts, washers and lock nuts. I also put a rubber washer between the rack and the panel.
I'll probably get a bunch of
Quickfists
to attach items like my Streamlight, fire extinguisher, etc. The small ones also hold fishing rods.

Just for example I tossed on a first aid kit and some MOLLE pouches from my BOB.
I'll pick up a pouch that I can toss in stuff I use all the time like a screwdriver, duct tape, gloves, etc.
So far I think this will work wonders for keeping my crap organized. A rack the full width of the Cruiser to go on the roof would be sweet place to mount my fishing rods.