So I got bored on Saturday and decided to build something. Out of the several different things I need to build, I settled on sliders.
As with most of my projects, I owe a huge thanks to baja1d for all his hospitality and help on this one.


I got to work on cutting out the various different pieces and started notching the legs to connect from the frame to the first parallel bar. I started doing this with a drill press and a whole saw. And this worked ok for the first four. But when I tried to do any more it stopped working. All the vibrations knocked the chuck in the drill press loose, and it wouldn't stay in any longer.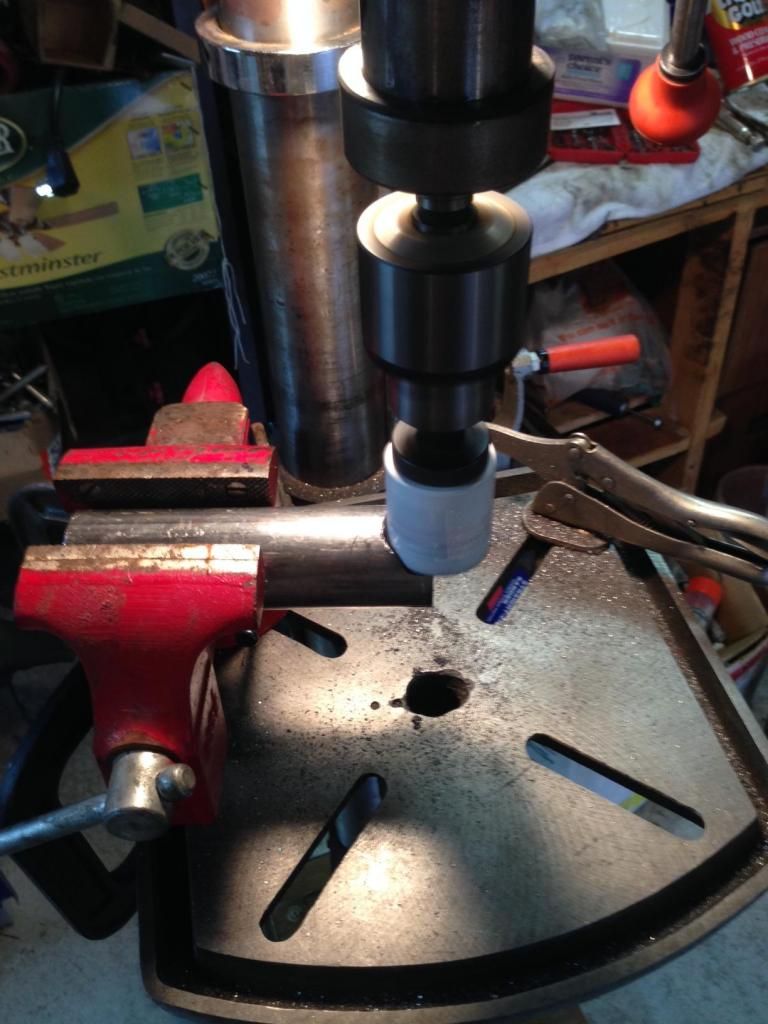 So I welded the first set of legs to the pads.
Then I got my measurements on where I needed them to be on the first parallel bar and welded them in place.
The next morning I set about cutting eight more legs to go from the first bar to the second bar.
I also tried notching some of these with the chop saw method. While I'm sure there are some guys out there who can really make this work well, I found that using an actual notcher worked much faster and had better and more consistent results. But it was definitely worth a try.
The first side is welded together.
Finished with paint and end caps.
Big thanks to Squishy! for really helping me out big time today getting these installed.

__________________
Travis R.
TLCA #22468
The "Honey Badger"- 2003 4-Door Tacoma -- SASed, Locked, Built, and Abnormally Aspirated.

I would rather walk than drive anything that's 2WD. ©
Spread the Gospel of the Wilderness.
Go to the Mountains and hear their good tidings.