I stopped by Jeff's garage this afternoon to have another set of eyes on me as I did my first valve adjustment. While this job is fairly straight forward I was glad to have one of our more experienced members around. It was a great opportunity to return Jeff's wire cutters (from the WBPP) and get the garage tour.
Here is a shot of the feeler under the valve and the screw driver being used to set the gap. There were several valves that were too tight and I'm glad to know they are now where they need to be.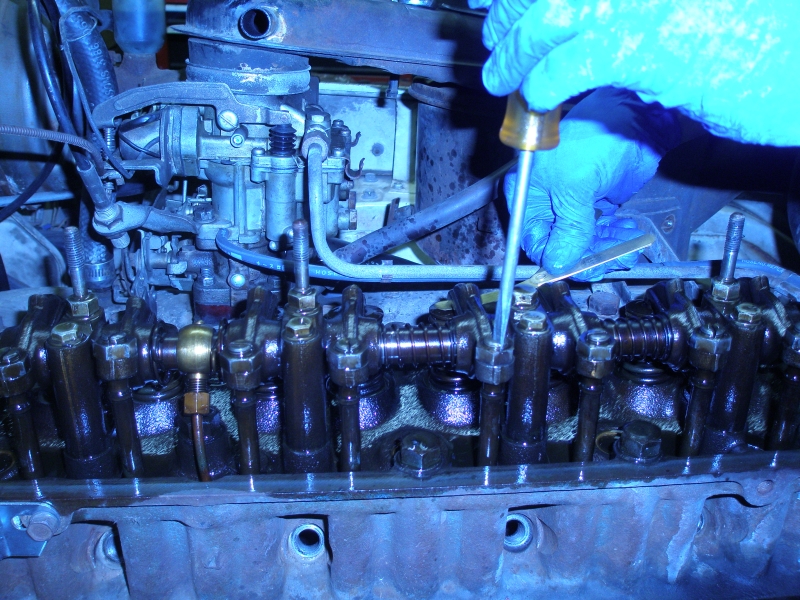 In addition to the valve adjustment, we also popped in a new fuel filter and corrected a couple of big wiring issues.
The first was the wire from the starter to the ammeter, all the sheathing had been burnt off and it was just a bare wire. A little diligent testing for continuity confirmed we were looking at the correct wire and in short order the replacement was in and tested.

The second issue was the positive wire on the battery was bolted to the engine block versus the frame. This is now grounded to the frame.
We also bumped the timing and the truck is running great. It is still idling very high from the adjustments needed for emissions. I will take care of the idle later this week. Jeff, thanks for the learning today.