Great day exploring and wheeling on Twin Cone and Kenosha pass today. The weather was nearly perfect except for the slight wildfire haze. Only saw a few people on the trail so it was nice and quiet (which is why I LOVE wheeling during the week). The nearest thing to drama was a new Land Rover that couldn't get up the big hill with street tires. So they parked at the bottom and proceeded to slaughter some cantaloupe with their sidearms.
Since it was only me on the run, I spent a good deal of time exploring every legal side road and campsite I could find. There are a couple of hidden spots up there that contain great campsites. Got them all into the GPS as waypoints for future reference.
Obligatory summit shots: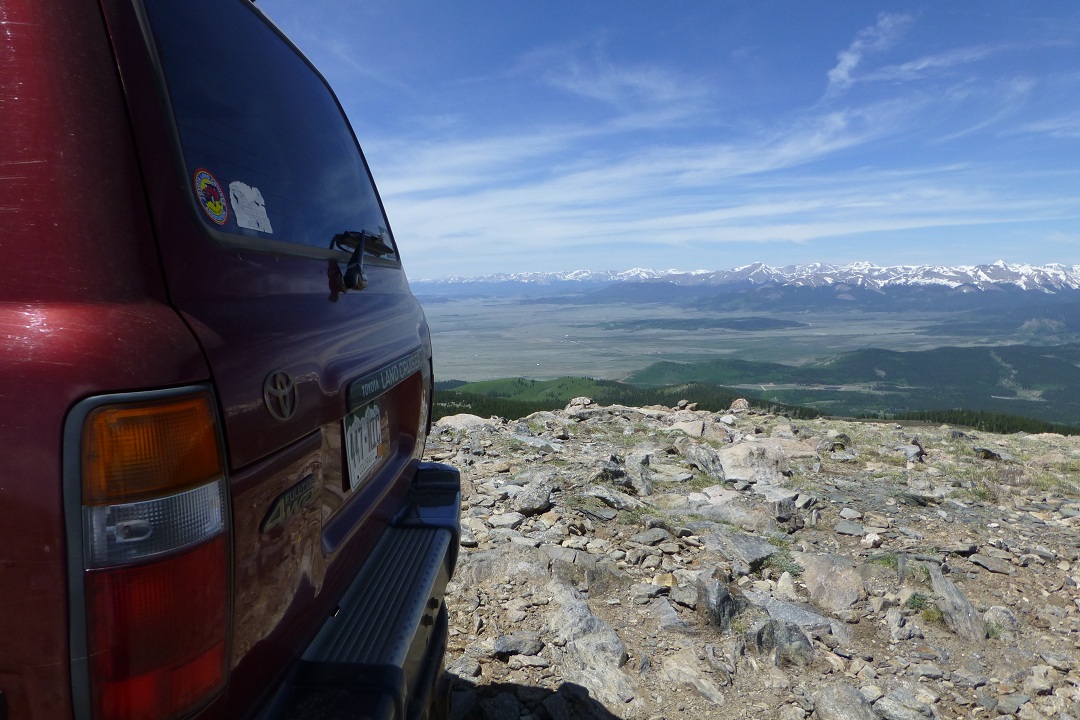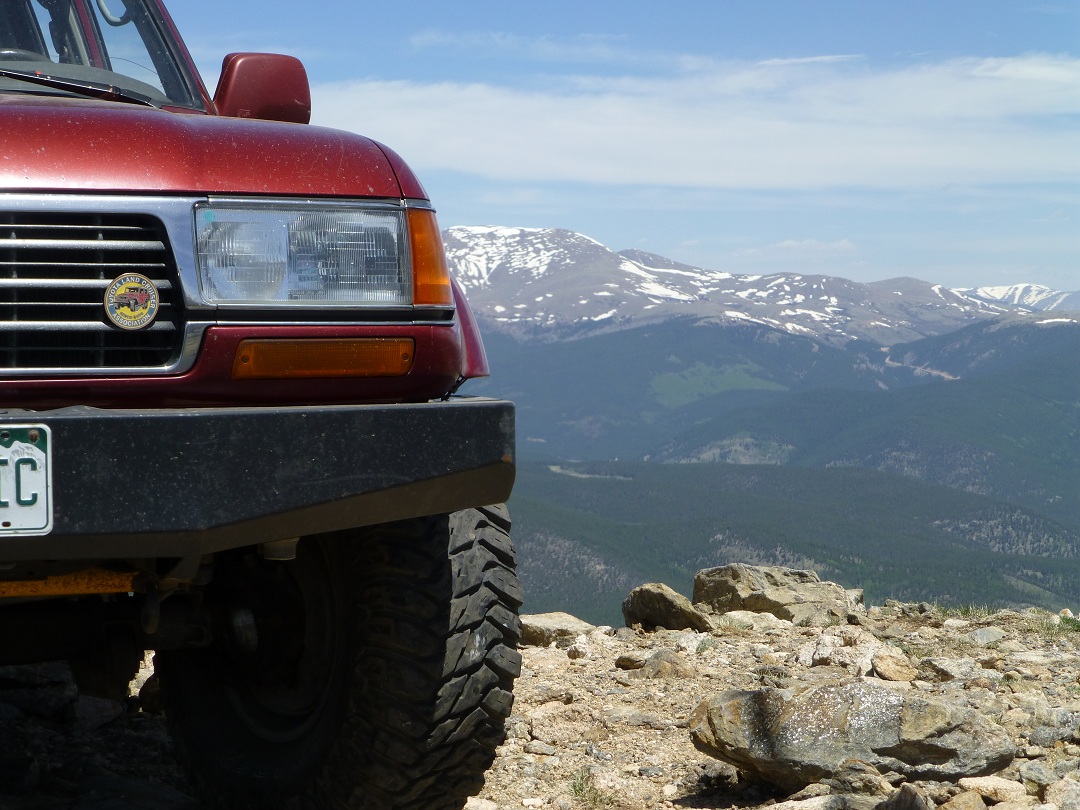 By the way, there is still a good deal of snow on Red Cone: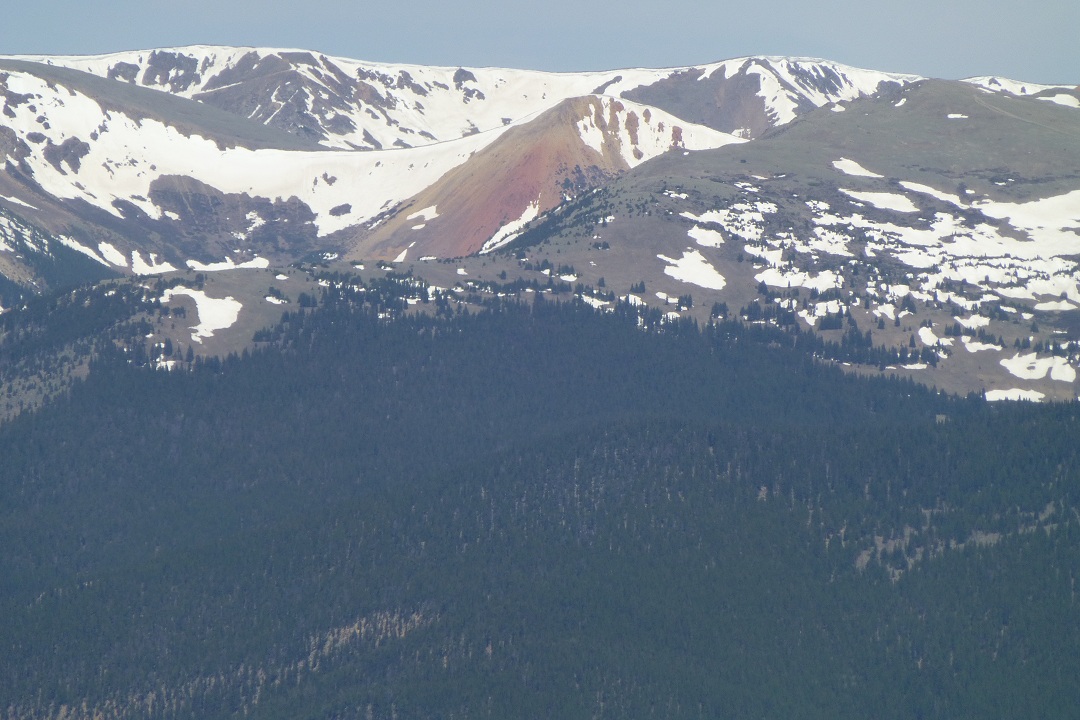 Wednesday wheeling ROCKS.