The difference is they are slightly different sized, AFAIK. In my 87, I had clear glass that got broken out, and I picked up a bronze one by mistake at the junk yard. Window cammed so bad in the tracks going up and down that I couldn't get the window up without pulling it.
There are 3 options, should be a clear one too. You should be able to get the correct option by VIN codes: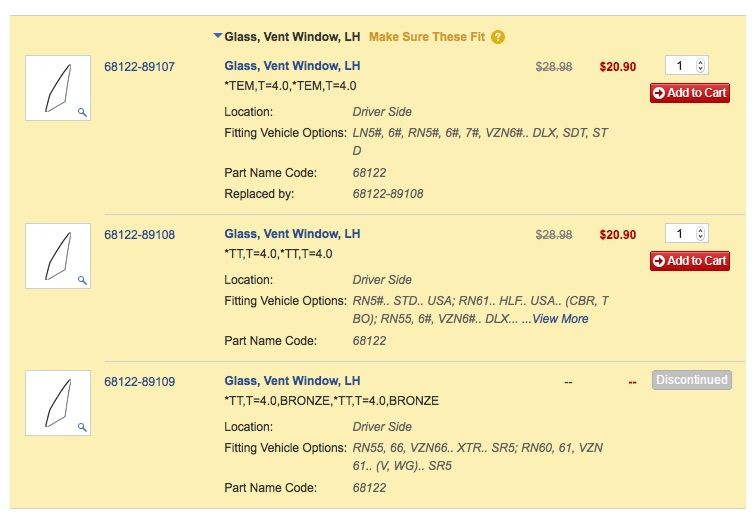 cheap enough I'd just get them from the dealer.