So a bunch of us FJC's got together in Moab this weekend and had some fun. We had rigs from as far away as Seattle, El Paso, and So Cal. On Friday we did Elephant Hill, Saturday Steelbender, and on Sunday we wound down with Fins n' Things. Here are some pics:
The herd early on Steelbender
A cool composite pic of Fins
Going up the ledges on Steelbender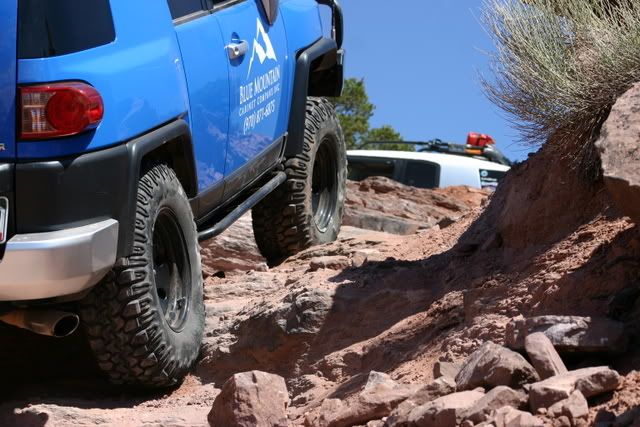 One of my copilots
Coming down the wall on Steelbender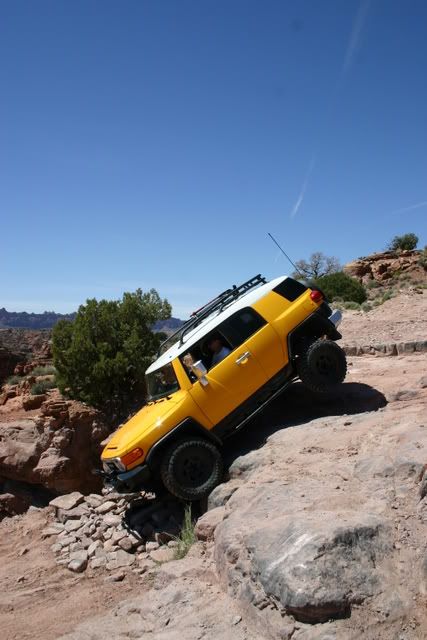 And the parting shot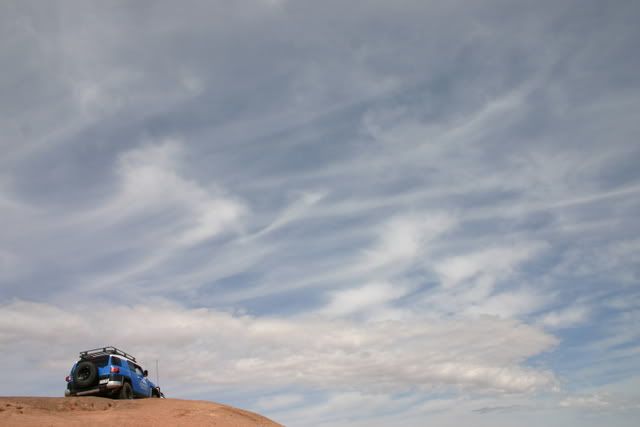 I am totally primed for CM now. It was a great pre run for May!!!