Imogene Pass 7/4/07
---
It was great to get up there. I had hoped to go to Ouray then take Black Bear back to Telluride, but BBR wasn't open yet. The Marshall in Telluride told me that BBRcould be open by the 10th and would be open by the 14th.
We went to the Hot Springs Pool in Ouray and then took the highway back to Dolores.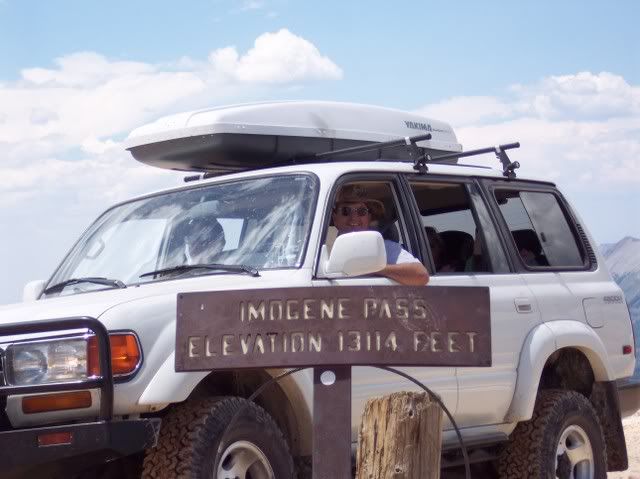 Dave
__________________
1988 FJ62, "El Rojo" OME Dakar, 31s...The wife's Cruiser
1993 FZJ80, Classic White.
ARB Commercial, 8274, Hanna Sliders, CDL, P7, JD HIRs, Slee Harness, Dual Batteries, OME 850/863, SS brake hoses.
1986 Hilux, 4X4, XTra Cab, SR5, Turbo.
1965 M416 Trailer.
Copper State Cruisers
Member #85
TLCA
Member #17188
Land Cruiser travelers tend to discuss the routes and countries they have visited. Land Rover travelers tend to discuss the latest mechanical setbacks and leaks.