Quote:
Originally Posted by
Jacket
Turns out I didn't cut away enough of the bad metal, so I couldn't get good welds on the inner side. It's strong enough, but will require some "post processing."
I ran into a similar problem when I built a new rear sill for my 71: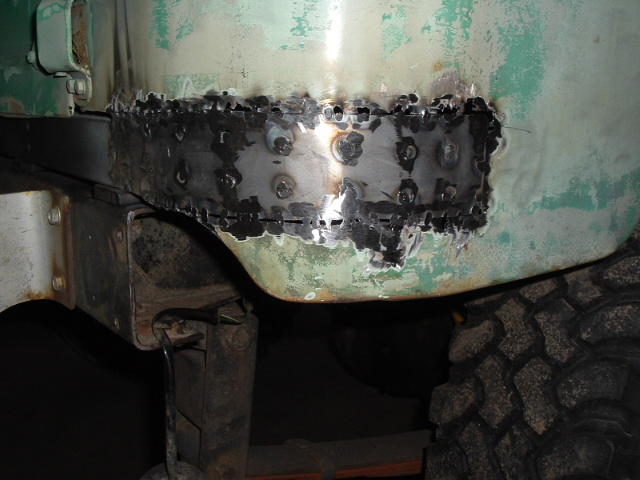 You can see where I blew through the semi-rusted QPs. Because they were thinner than the 16 Ga patch metal I had to tweak the heat to where it was enough to melt the new metal, but not blow through the QPs too much. Hindsight being 20/20, I should have replaced large sections of my QPs while I was at it. It is now starting to rust through the QPs where I welded to it.
__________________
Jeff Zepp
Kittredge CO USA
1971 & 1976 FJ40s, 1978 FJ45, 1987 FJ60
Rising Sun 4WD Club, TLCA #4063
http://american3dprinting.net/